(also see Gallery Affiliations page)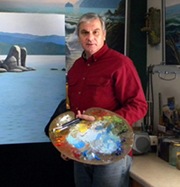 Frank Wilson Fine Art
~ original paintings, prints & customizable cards

Visit my satellite website to see what originals are available or to have custom prints on your choice of 7 fine art papers or several canvas options. Prints are also available on acrylic and polished metal!I also feature Custom Framing and you may view your art as it will look framed in your choice of mattes and frames.

Cards may be bought as single cards, packs of 10, or packs of 25. All greeting cards ship within 48 hours and include white envelopes for mailing and gift-giving.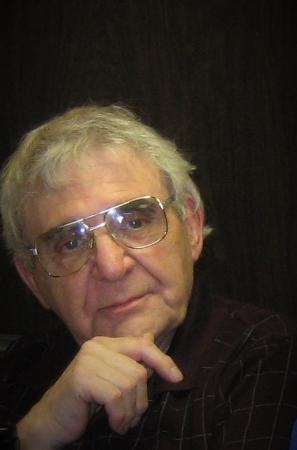 Marko Lolo Marchi

This is the man that fanned the flames of creativity in me into a blaze that still burns brightly today. Marko Lolo Marchi was my High School Art Teacher starting in 1964. I was privileged to continue learning from Marko during my formal studies at the Art Institute of Boston while working in his Fine Art Gallery in the Greater Boston area on weekends and during the summer and holiday breaks. He remains my Inspiration, my Teacher, my Mentor, and Friend to this day.

Visit his beautiful website to see his incredibly detailed works in gouache, watercolor and acrylic.

http://marcomarchifineart.com

StarScape®FX of Paradise, California

Special Illusion Stargazing Ceiling Murals by Frank Wilson serving all of Butte County, California and beyond. Specializing in creating cosmic ceiling murals in Home Theaters, Hotels, Spas, Home Bedrooms, Hospitals, Care Facilities, Nurseries and Schools.


International Guild Of Realism
Frank Wilson is a member of the prestigious International Guild Of Realism. http://www.realismguild.com


Genie Canvas Collapsible Artist Canvas System, ~ Ship Large Art

Ship large art paintings for less with Genie Canvas. A complete artist canvas no tools easy build system sets up in minutes. I use and highly recommend these quality collapsible canvases to any artist concerned about high shipping costs.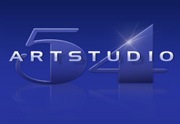 ARTSTUDIO54.COM

Frank Wilson is a featured artist on this wonderful web site featuring the works of 54 hand-picked studio artists from around the globe who work in a wide variety of media.

A must see for diversity and creativity!

Click Here to Visit the Official Web Site of Jerry's Artarama.

Online Leader in Art Supplies and Discount Art Supplies online.

For decades, Jerry's Artarama has been a trusted source for the quality art materials and supplies I use. Their selection of art materials is enormous! I highly recommend them to all artists!

Art-Exchange.Com
Online Fine Art Gallery for interior designers and architects with an exhaustive search engine with over 80,000 works of art to choose from.

Cosmic Rooms by Artist Jean Eng of Maryland
StarscapesFX Artist Jean Eng of Baltimore, Maryland serving the Greater Baltimore Area and beyond.

Recommended Artists list from Jean Eng carefully chosen StarscapesFX artists.

Jean Eng recommends artist Frank Wilson for Starscapes FX.

It's Art Not Stuff

Through a niched site such as ItsArtNotStuff visual artists can develop a tight niched and defined fan base to help them thrive and reach new personal achievement. Our society has benefited from the artwork of visual artists over the centuries, and now we have the opportunity to support such artists in their quest to take their work and lives to the next level. http://www.itsartnotstuff.com

Artist Jan Allmon

I invite you to visit the the personal web site of my longtime friend, Impressionist Artist, Jan Allmon. Her inspiration comes from beautiful places, the changing seasons and everyday joys. Jan has been a professional fine artist for over twenty years. Her art is poetry expressed with paint. Jan's newest paintings of Ballroom Dancers is a must see for the fluid movement and grace she captures with her oils paints!

Jan says:
"I love the grace, glamour and sophistication of ballroom dancing. How breathtaking the essence of the moment can be! Limited edition giclee prints of my dance paintings are available as gallery wrapped canvases in three sizes."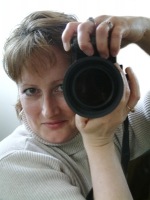 Views by Linda Photography - Fine Art Photography by Linda McRae

Linda is a self-taught photographer who specializes in creating floral and nature detail, scenic, still life, and abstract images. Close-up detail images show subjects in a way that most poeople would never even consider. Nuances of light, shadow, and detail make any subject worth noticing. Come see what Linda sees ....what she wants YOU to see.... and enjoy.... the unique and diverse "Views by Linda."

Charles Peck Fine Art Charles Peck of Punta Gorda, Florida, is an accomplished and versatile artist working in many media from sculpture, murals, portraits, figurative works, landscapes and expressionism.

The Art Of Harold Shull Harold Shull is listed in Who's Who in the national register at the Library Of Congress as a lifetime member. Harold Shull has had a very diversified career painting portraits, commercial illustrations, book covers and fine art paintings from wildlife to portraits.

DARICE MACHEL of Chico, California, paints primarily landscapes in four different styles – Impressionistic-Realism; Impressionism done in the Impasto technique using a Palette Knife; a combination of Realism and Impression in an Image-Within-An-Image style; and Sand-Gesso Sculpture on Canvas.

http://www.daricemachel.com/

The Charlie Osborn Gallery offers both landscape art prints and traditional prints from photographs of scenes in California and Hawaii. This includes Northern California, the Sierras, Mt. Lassen and it's environs, Maui and The Big Island of Hawaii. These unique image-in-an-image prints are available in signed, limited editions.

http://www.charlieosborn.com

Susan Harris

Over the years Susan has enjoyed expressing herself through pottery, pen and ink, charcoal, oil, watercolor, acrylic, sculpture, and stained glass; however, abstract painting with texture and mixed media are her favorite paintings. Her paintings are a study in color and texture as they relate to particular subjects.

Next Page ~ Guest Book

You are welcome to leave comments on my guest book page.